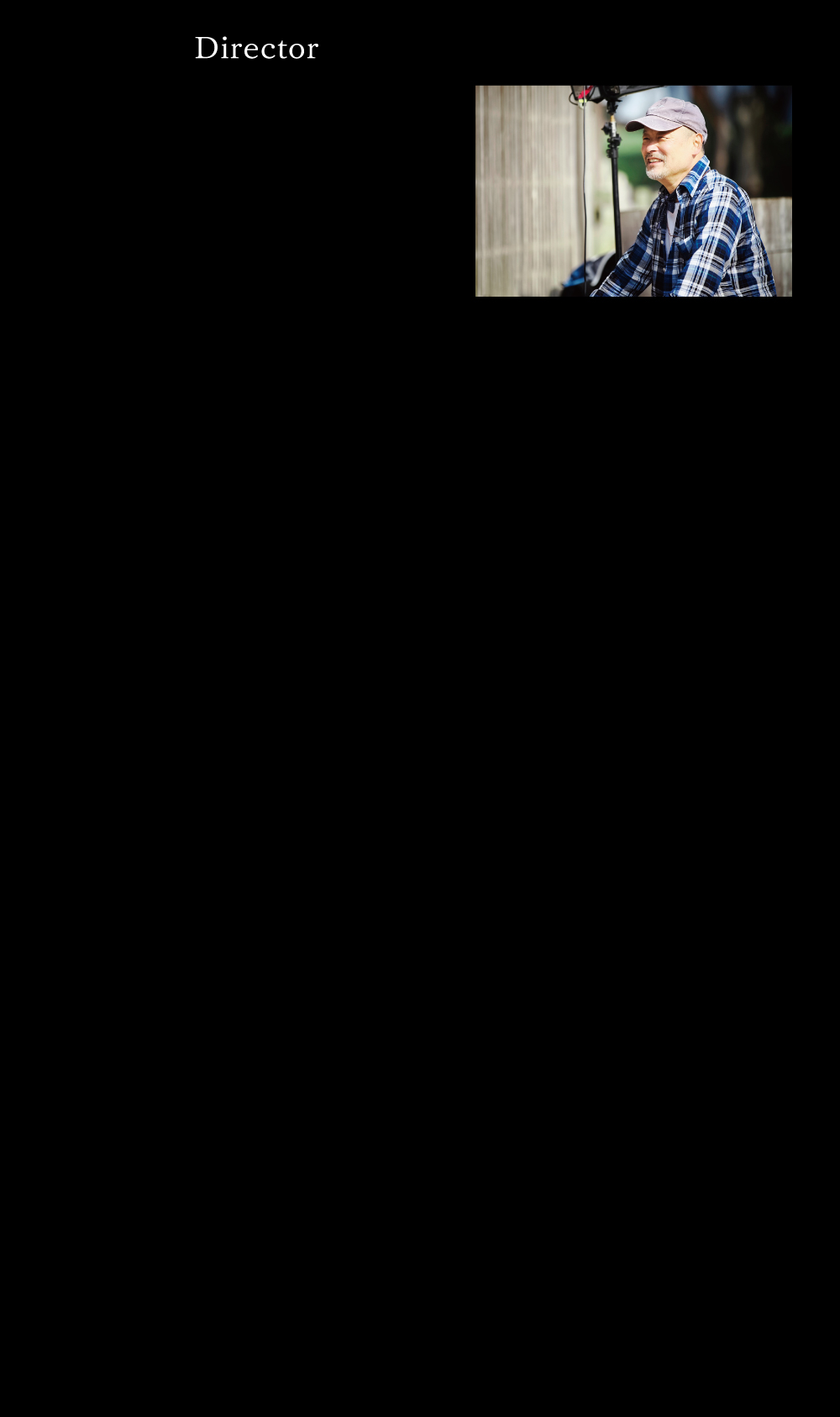 脚本・監督 村上清治
MAIL:cinema1002000-enku@yahoo.co.jp
東京生まれ。日本大学法学部法律科卒業。大学
時代から映画製作会社やTV局でアルバイト。
現場での経験と学習を通して大学卒業後フリー
の撮影助手となる。27歳で初めて監督した16mm
短編ドキュメンタリー映画「木版画の世紀」で、
米国の2つの国際映画祭で受賞。その後、英国
放送協会や米国NBC、そして日本のTV局などでドキュメンタリーやその他の番組を撮影、同時に演出も手掛け映画製作を開始し、様々な作品で国際映画祭にて賞を受賞。以来、映画、ドキュメンタリー、PVなど幅広く映像作品を手掛けている。
受賞歴:1.「円空 今に生きる」
       2012年米国ルイビル国際映画祭最優秀ドキュメンタリー賞
       2012年文部科学省選定
    2.「サムライの遺産」2011年ポルトガルART & TUR国際映画祭最優秀ドキュメンタリー賞
    3.「康楽館 人情芝居小屋」
       2004年SKIPシティ国際Dシネマ映画祭正式上映
       2002年米国アリゾナ国際映画祭正式上映        
    4.「HOME(星の家族)」
       1993年東京国際映画祭Nippon Cinema Now部門正式上映
    5.「EARTH FAMILY(地球家族)」
       1977年米国写真家協会"TEN BEST"賞
    6.「Centuries of Prints(木版画の世紀)」
       1974年米国フロリダサンコースト映画祭最優秀外国ドキュメンタリー賞
       1974年ロングアイランド国際映画祭教育映画部門第2位
Kiyo Mourakami's Filmography  director/writer/cinematographer
MAIL:cinema1002000-enku@yahoo.co.jp
Born in Tokyo, Japan, following his graduation from the Nippon University,
the faculty of Law he worked as a freelance cameraman filming documentaries
for TV stations such as England's BBC,Channel4 and ABC, NBC of the United
States and TBS of Japan. At the same time he began working on independently
produced films and has received awards at international film festivals in the U.S.A.
He is presently actively involved in the production and direction of a wide range of
films and digital media that ranges from feature documentaries to industrial films and
commercials.
Awards 1. " ENKU Life to Live"
      Best Documentary Feature Award
      Louisville's International Festival of Film 2012
     2. "Traveling through time The Legacy of the SAMURAI"
      Best Documentary Award
      ART & TUR International Tourismo Film Festival 2011
     3. "Theater for Hope"
      Official screening
      Arizona International Film Festival 2002
      SkipCity International D-Cinema Festival 2004
     4. "HOME"
      Official screening
      Tokyo International Film Festival 1993
     5. "Earth Family"
      Ten Best Film Award
      48th American International Film Festival 1977
     6. "Centuries of Prints"
      Foreign Documentary Grand Award
      23rd International Florida Suncoast Film Festival 1974