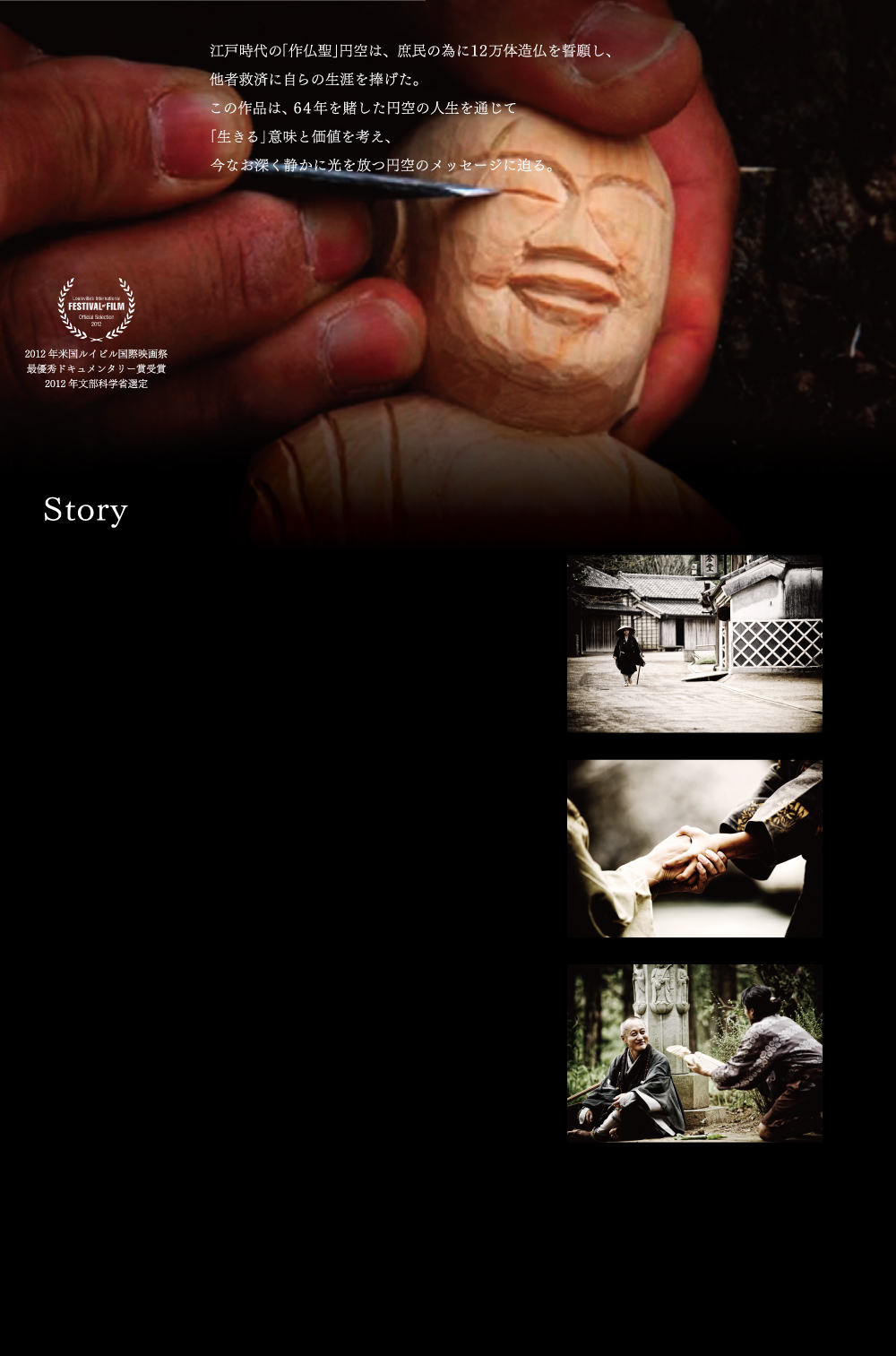 江戸時代の「作仏聖」円空は、庶民の為に12万体造仏を誓い、
他者救済に自らの生涯を捧げた。
壮絶な人生で、円空は何を糧に生きたのだろうか。
「微笑みの仏像」に込めた深い祈り。
円空仏が時を超えて私達に伝えるメッセージとは・・・
この映画は、64年を賭した円空の人生を通して
「生きる」意味と価値をか考え、今なお深く静かに光を放ち
私たちの心を癒してくれる円空仏の魅力に迫る。
March 11th 2011, Japan was hit by a devastating earthquake and tsunami. Millions of families were afflicted with thousands of children loosing their parents. Stunned by the scale of the catastrophe the nation wonders if life can ever be the same ?
Almost four centuries ago, Japan was hit by severe floods where countless people perished and many children lost their parents. ENKU lost his mother to the flood, having no choice but to go on walking and carving Buddha images for those who were beset by grief. He was a monk-sculptor who stood shoulder to shoulder with the weakest in society and brought them comfort with his gently smiling figures.
Depicting the life of ENKU, the film reminds us to live life for today and tomorrow no matter what difficulties we face. Today, Japan as does much of the world, face turmoil and uncertainty yet in the figures created by the Edo period monk we are reminded eloquently that no despair lasts forever.